Mildura Happee Trails eBook Guide mobile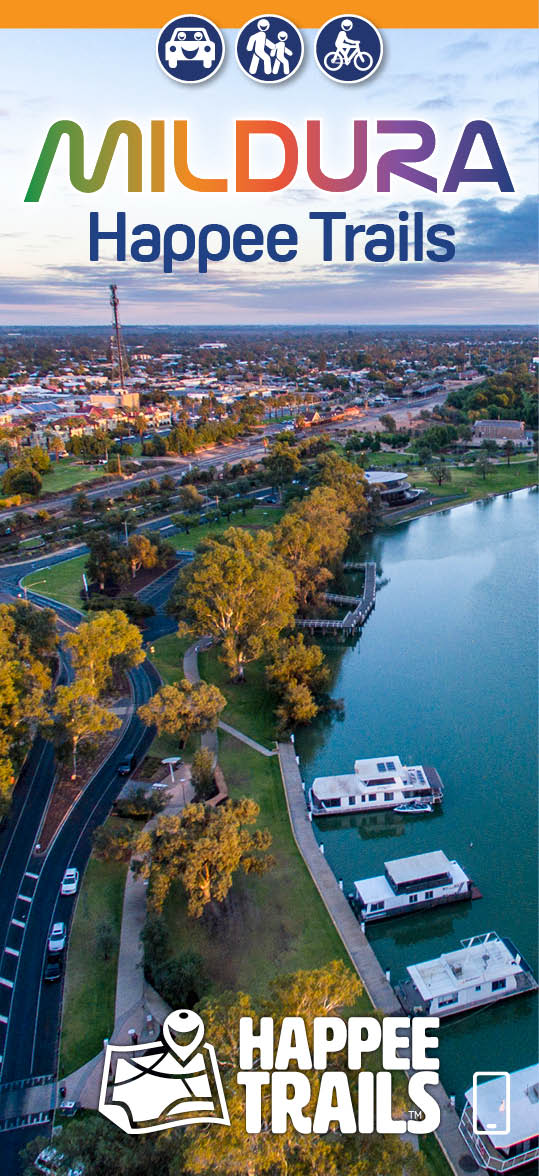 Mildura Happee Trails eBook Guide mobile
$2.00
Buy now Mobile Version: Discover Mildura's wonderful history and cosmopolitan culture all in one with the Happee Trails Mildura ebook guide. We take you on a range of journeys that include heritage, food and fun. Walks and drives include:
Mildura River Town Walk
Chaffey Trail Heritage Drive
Mildura Art Deco Walking Trail
Mildura Regional Drives
Mildura to Merbein Shared Trail
Time approx (River Town walk):
2.5 hours
Format:
epub
Style:
mobile/phone device
Click for Tablet Version
You may also like…
Big Murray River Houseboat eBook guide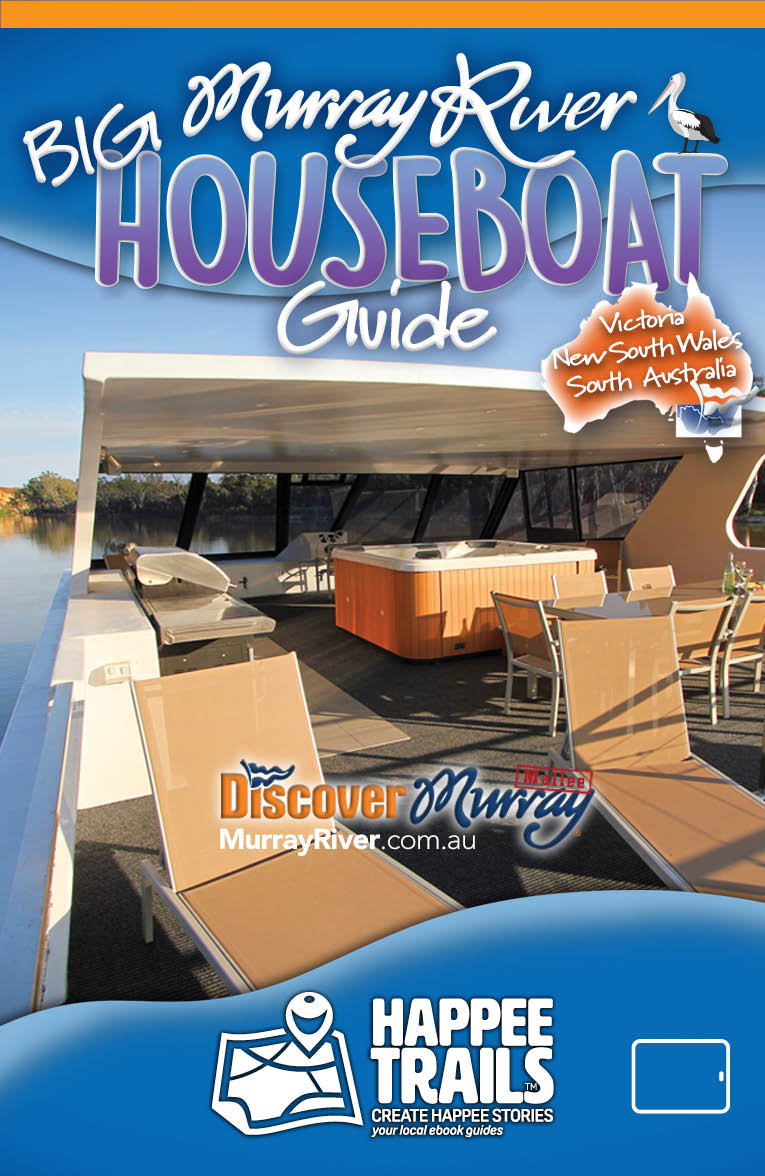 Buy now Tablet Version: Cruising the Murray River on your very own floating hotel is a great holiday experience. This very large, definitive tablet guide aims to help you find boats, learn about what to take, river environment information and much more. It's a comprehensive guide that's easy to look through where you can enjoy your next houseboat holiday!
More
BIG!